The Dow Jones Industrial Average topped 16,000 for the first time and the S&P 500 topped 1800 and the
NASDAQ is inching it's way towards 4000 for the first time ever.
So much for the Obamacare destroying the economy argument.
Chris Christie would trail Hillary Clinton in a potential 2016 match up in New York state. Unsurprisingly Andrew Cuomo is heading towards a re-election victor as well in the
latest Siena College poll.
Republicans tried once again in November to run pro-repeal anti-Obamacare candidates for an election, the first being in Virginia for Governor, we know how that turned out. The second, and lesser known, was a special election in Louisiana.
The results to this race will shock you.
If a Republican can run and win on expanding Medicaid in Louisiana can a Democrat?
Crude oil exports for the first time since February 1995 exceeded imports.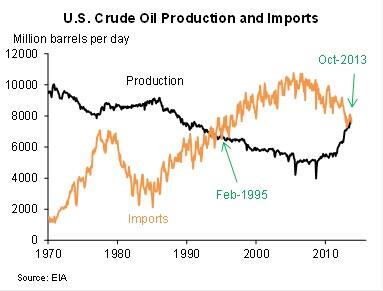 58% of the country now views Obamacare unfavorably
. This is coming to the surprise of no one as the roll out for Obamacare has struggle these past few weeks.
A new op-ed at the Washington Post
from the three Governors who are making Obamacare work has a small bright spot in a largely negative coverage series on the new law's roll out.